We're super excited to announce of Clearplan University (CPU).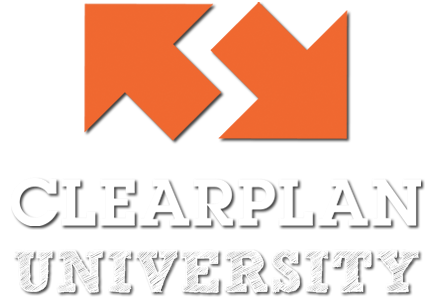 There are 2 different tracks you can take (both free!):
1) CPU for Admins / Office Managers
2) CPU for Agents / Spotters
Anyone can take the course. We recommend all owners and office managers take both courses. It's important to understand how Clearplan works for both the office and the agents.
Each course is designed to help you become a better repossessor. Companies that take the time to learn Clearplan, are the most successful!
Clearplan was built with 30+ years of industry knowledge, by founders that actually still run a truck at night.
This personal dedication to always being the best and staying ahead of the curve—along with the support of over 6,000 users is why Clearplan is the only choice for auto repossession software.
Click the links below to enroll in Clearplan University. This course is totally FREE! And, you will become a far better repossession agent after completing the 30+ minute course.
» Clearplan University for Agents and Spotters
» Clearplan University for Admins and Office Managers
About Clearplan
Clearplan is Software Built to Optimize Repossessions — We Help Thousands of Repossession Professionals Secure Collateral Faster. We give you tools that eliminate confusion and put your entire team on the same page.
Click here to schedule a personal demo of the Clearplan repossession software.